300kg/h Onion Peeling Machine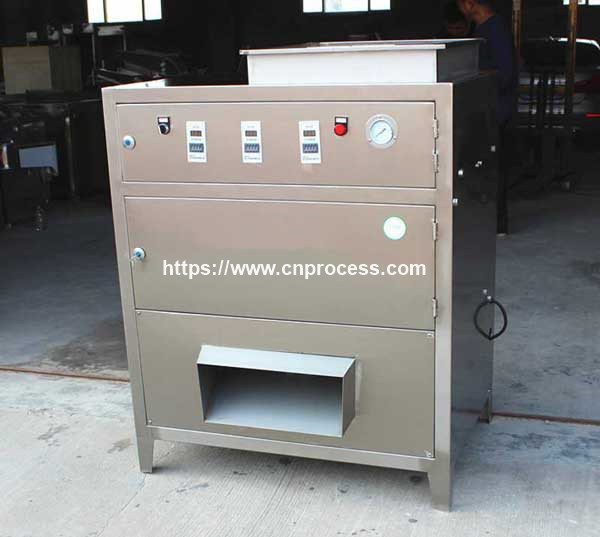 This machine should be equipped with an air compressor. Because of the strong air flow produced by air compressor, the cyclone peels off skin of onions smoothly, with low damage rate. It is suitable for those food processing industries.
Specification of Onion Peeling Machine
Capacity: 300-500 kg/h
Dimension: 730mmX680mmX1420mm
Net Weight: 140KG
Power of Peeling: 400W
Air Compressor Required: 7.5KW
Air Flow Capacity: 1.2 cbm/min
Working Video of Onion Peeling Machine
Company Profile
Romiter Group is professional food processing machine supplier from China. Romiter Group is committed to food grindering and milling machine. Romiter can provide various chili processing machine for customer, include chili powder grinder, chilies powder production line, chili stem cutting machine, chili drying machine, chili dry washing machine, chili crusher, chili metal remove machine, chili seeds remove machine, chili stone remove machine and so on.
Send Us Inquiry to Get Quotation