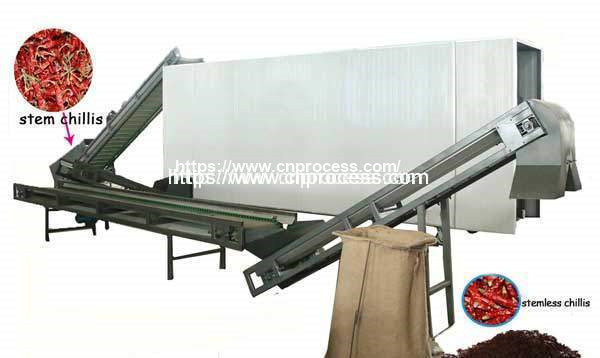 500KGH Full Automatic Type Dry Chili Stem Cutting Machine is used to cut chili stem. It only need one worker to put the chili into the feeding conveyor silo and then Chili Stem Cutting Machine will complete stem cutting process automatically.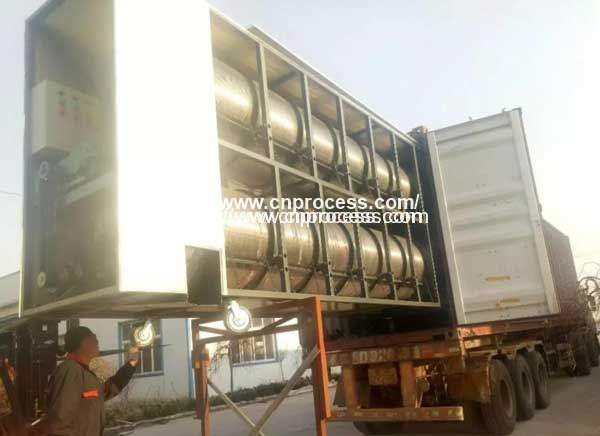 Feature of  500kgh Chili Stem Cutting Machine
This machine can be used for cutting and removing the stem or tail of both dry and fresh chili/pepper.
It can be used for processing many kinds of chili in different size, we can customize the machine according to customer's chili size.
It is easy to operate, only need to turn on the power and feed the chili into machine, the machine will process automatically, then the chili without stem will come out from discharge hole.
The machine will produce no harm to the chili, the stem removing rate can reach 95%.
This machine can replace labor to do such a hard job, because chili is hot spice with pungent smell, it is very difficult for labor to do so.
It is a very popular equipment in chili product processing factory.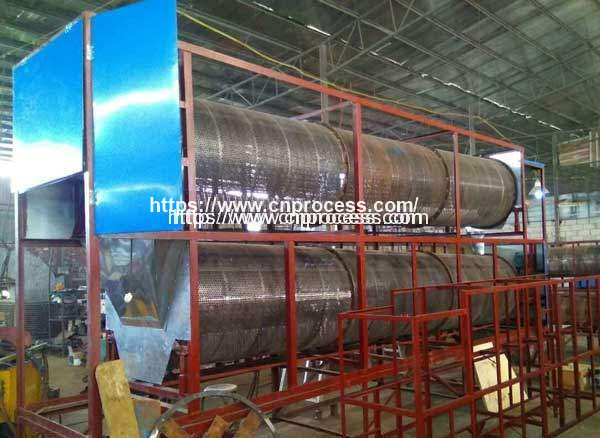 Structure Drawing of Chili Stem Cutting Machine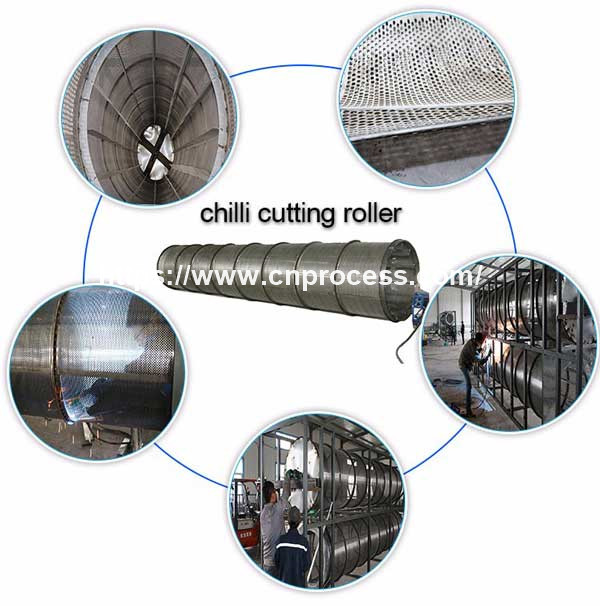 Specification of 500kgh Chili Stem Cutting Machine
| | |
| --- | --- |
| Model | Chili Stem Cutting Machine RM-D500S |
| Power | 8KW |
| Output | 400-500kg/h |
| Weight | 1500kg |
| Material | Stainless Steel Drum |
| Dimension | 7.11*1.12*2.25m |
| Clean Rate | >95% |
Working Video of 500kgh Dry Chili Stem Cutting Machine
Company Profile
Romiter Group is professional food processing machine supplier from China. Romiter Group is committed to food grindering and milling machine. Romiter can provide various chili processing machine for customer, include chili powder grinder, chilies powder production line, chili stem cutting machine, chili drying machine, chili dry washing machine, chili crusher, chili metal remove machine, chili seeds remove machine, chili stone remove machine and so on.
Send Inquiry to Get Quotation