Automatic Stem Uncutted Chili Sorting Machine is used to sort stem cutted chili and stem no-cutted chili, it is one machine used after chili stem cutting machin processing. It save a lot of labor cost to select the uncutted stem chili.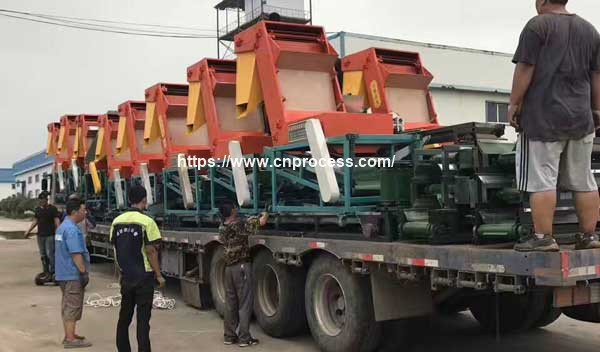 Specification of Stem Uncutted Chili Sorting Machine
Function: Select Stem Cutted Chili and Stem No-Cutted Chili
Configuartion: Four Parts
Length: 11m
Power: 2.5unit/h (3kw)
Clean Rate: 97-98%
Capacity: 600kgh
Material: Carbon Steel Made
Working Video of Automatic Stem Uncutted Chili Sorting Machine
Company Profile
Romiter Group is professional food processing machine supplier from China. Romiter Group is committed to food grindering and milling machine. Romiter can provide various chili processing machine for customer, include chili powder grinder, chilies powder production line, chili stem cutting machine, chili drying machine, chili dry washing machine, chili crusher, chili metal remove machine, chili seeds remove machine, chili stone remove machine and so on.
Send Inquiry to Get Quotation