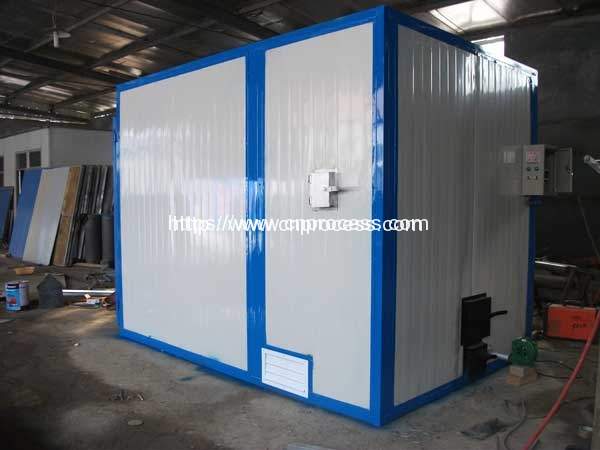 Chili Dry Oven with Internal Coal & Wood Fired Hot Air Generators are special design for drying. This is one cost saving equipment. This chili dry oven is equipped with internal hot air generator. Customer do not need to equip another hot air generator or steam boiler for the dry processing.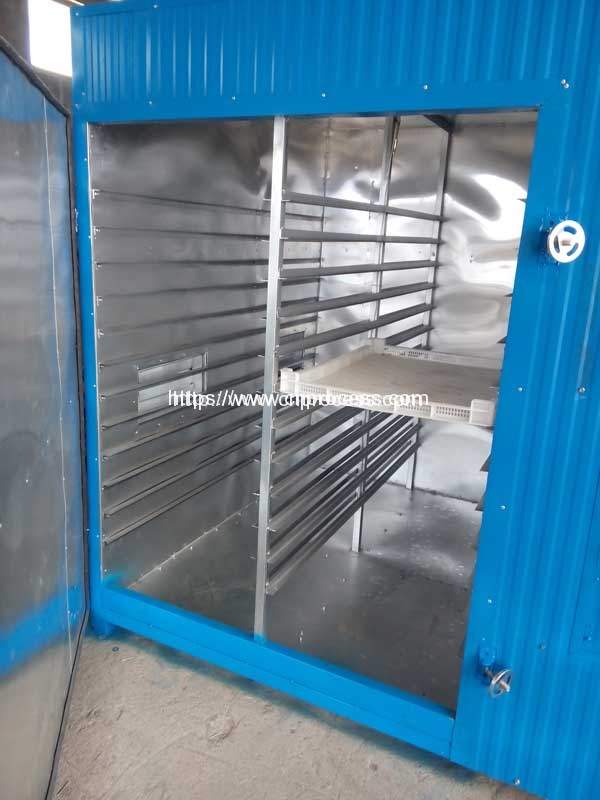 Specification
Capacity: 48 plate
Plate Size: 80*60cm
Each Plate Contain Material Weight: 5-8kg
Dimension L*W*H : 2.8m*1.4*2.1m
Coal Consumption: 5kg/h
Each Circle Dryer Time: 3-4hour
Hot Air Pressure: 2kw Blast Fan  792-1300Pa  3KW Blast Fan :989-1580Pa
Blast Fan RPM: 2900RPM
Weight: 700kg
Material: Shell is color plate, Internal is aluminium plate, Material plate is high temperature resistance plastic
Company Profile
Romiter Group is professional food processing machine supplier from China. Romiter Group is committed to food grindering and milling machine. Romiter can provide various chili processing machine for customer, include chili powder grinder, chilies powder production line, chili stem cutting machine, chili drying machine, chili dry washing machine, chili crusher, stainless steel chili crusher, chili roaster machine, fresh chili cutting machine, chili metal remove machine, chili seeds remove machine, chili stone remove machine and so on.
Send Inquiry to Get Quotation