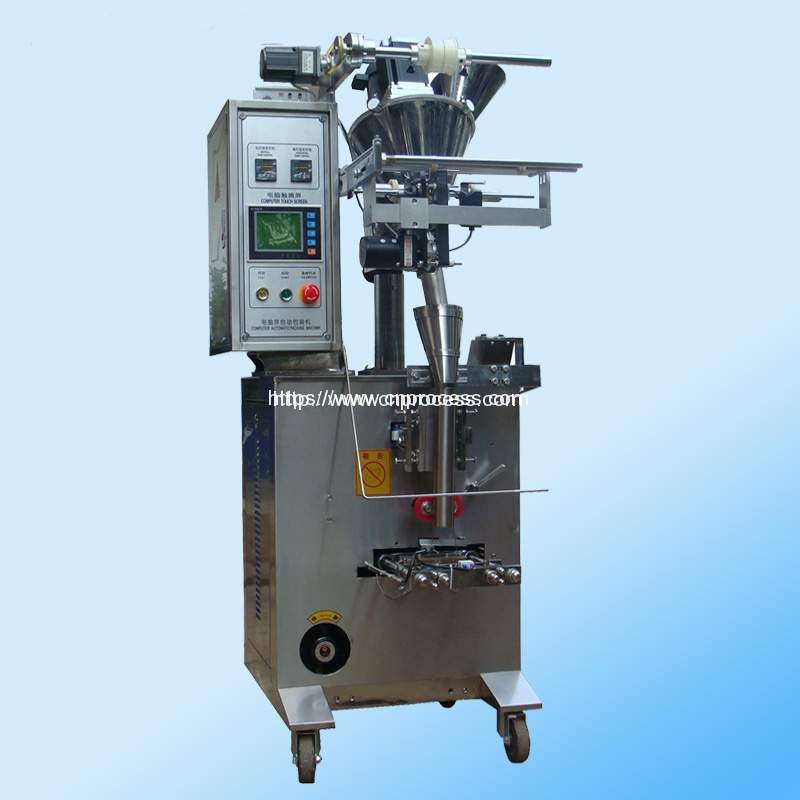 Chili Powder Small Bag Packing Machine is used to pack chili powder in small bag, such as 10g, 20g, 50g, 100g. It adopt screw feeding design, which is suitable for chili powder.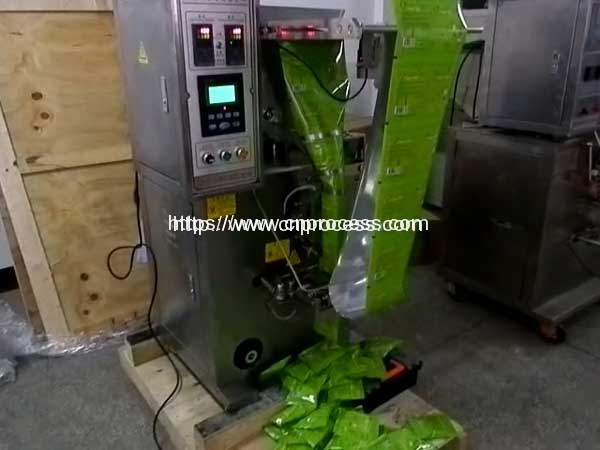 Specification
Type:
Chili Powder Packing Machine Series
Product model:
RM-60P
Product name:
Fully Automatic Auger Feeding Chili Powder Packing Machine
Purpose:
It is suitable for packing chili powder, coffee powder, milk powder, sesame paste, bone-strengthening powder, seasonings, ganoderma powder, granulated products, etc.
Feature:
1.     Adopts fully automatic computer control, and film pulling device is controlled by servo motor.2.     Perfect sealing performance, avoids leakage and dampness, and it is good for environmental protection.3.     Adopts auger filler for more accurate measurement. The measurement accuracy is ±1%.4.     Working speed can be greatly improved, without leakage, the working environment is dust-free.
Technical data
Filling range:
50g and 100g Type
Bag size:
L: 50~135mm ; W: 80~240mm
Speed:
40~60 bag/min
Power:
220V, 50HZ, 1.2KW
Weight:
260KG
Dimension (L*W*H):
870*650*1650mm
Working Video of Chili Powder Small Bag Packing Machine
Company Profile
Romiter Group is professional food processing machine supplier from China. Romiter Group is committed to food grindering and milling machine. Romiter can provide various chili processing machine for customer, include chili powder grinder, chilies powder production line, chili stem cutting machine, chili drying machine, chili dry washing machine, chili crusher, chili metal remove machine, chili seeds remove machine, chili stone remove machine and so on.
Send Inquiry to Get Quotation