home > Blogs >
Garlic Cloves Separator for Sale
Garlic Cloves Separator for Sale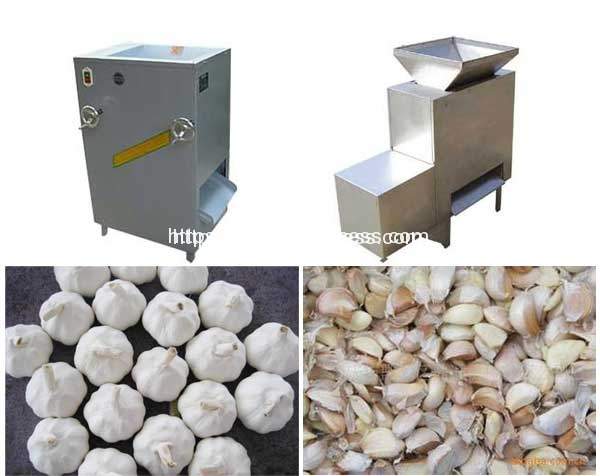 Garlic Cloves Separator is suitable for those garlic processing industris, food processing factories and vegetable processing factories, etc. Garlic Cloves Separator can be connected to the related processing step like washing, peeling, cutting, drying, or packing in a whole processing line.
Features of Garlic Cloves Separator
This machine uses food-grade silicone. By the use of the centrifugal force, garlic will be squeeze into small individual ones.
Garlic stem, garlic skin will be blown away by the fan blower to one side of the machine and be collected.
Garlic cloves come out from the other side of the machine.
High separating rate, low damage rate, easy maintenance; and suitable for different species and sizes of garlics.
Hearty service
Before sending the machine, we will test and adjust, so you can use directly when you get it.
Operating video & instruction will be sent to clients, to help them better use the machines.
Any problems occur while using, professional advice will be given by us.
All kinds of frequently used parts are supplied from us all the year round.
Working Video of Garlic Cloves Separator
Company Profile
Romiter Group is professional food processing machine supplier from China. Romiter Group is committed to food grindering and milling machine. Romiter can provide various chili processing machine for customer, include chili powder grinder, chilies powder production line, chili stem cutting machine, chili drying machine, chili dry washing machine, chili crusher, chili metal remove machine, chili seeds remove machine, chili stone remove machine and so on.
Send Us Inquiry to Get Quotation