Gas Heating Peanut Roasting Machine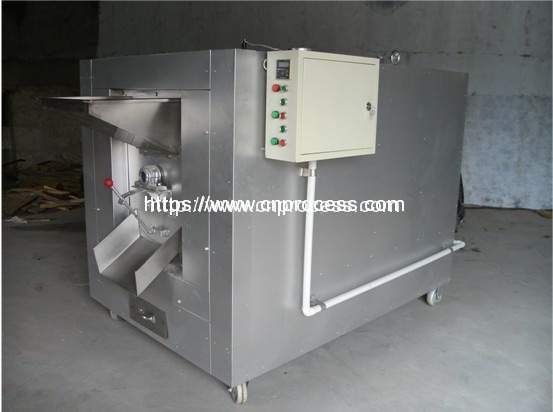 Peanut roaster is mainly used for roasting blanched peanut, red coat peanut, spiced peanut , peanut with shell, walnut, chestnut, broadbean, soybean and so on. Besides, it can also be used as a part of peanut butter production line.
Gas Heating Roasting Machine Features:
---
roaster is made of carbon steel or stainless steel , while the part touching food is all over made of stainless steel, which can avoid pollution food.
automatic gas igniting device and automatic temperature controller
It is compact and stable and good-looking.
both the roaster body and lid are equipped with extra heavy insulating layer, which can decrease loss of heat and save energy.
vent on the lid faciliating emission of steam
easy operation and low failure rate
Company Profile
---
Romiter Group is professional food processing machine supplier from China. Romiter Group is committed to food grindering and milling machine. Romiter can provide various chili processing machine for customer, include chili powder grinder, chilies powder production line, chili stem cutting machine, chili drying machine, chili dry washing machine, chili crusher, chili metal remove machine, chili seeds remove machine, chili stone remove machine and so on.
Send Inquiry
to Get Quotation
---