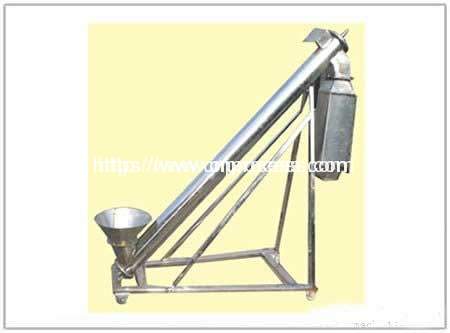 ---
During chili powder grind, the roller of grinder will leave iron in the powder during grinding. In order to get high quality powder, we need to remove the iron in the final powder, so we need stainless steel de-iron machine.
Magnetic separator adopts stainless steel shell, internal by high performance magnetic material; it has strong magnetism and magnetic separation and efficient etc. It mainly used for all kinds of food powder iron remover, and it also could be the support equipment of chili processing machine.
This device can be automatically adjusted; it can crush chili into 6-20 mesh different specifications, 3-5 set as a line, simple operation, and convenient maintenance. Good quality; low cost and rapid benefits. They are quite popular among medium and big spicy processing industries, and farm workshop.
Romiter Group produce and supply all kinds of spicy machines. Such as spicy frying machine, paprika grinding machine, chili stone remover machine, pepper crushing machine, separator etc., we are specialized in the manufacture of spicy processing machineries. For more detail information, welcome you to our website. Please don't hesitate to contact us.
---
Magnetic: 13000GS
Screw Feeder
Motor: 1.1KW
Screw Elevator
Motor: 1.1KW
Weight: 600Kg
Company Profile
---
Romiter Group is professional food processing machine supplier from China. Romiter Group is committed to food grindering and milling machine. Romiter can provide various chili processing machine for customer, include chilies powder grinding machine, chili stem cutting machine, chili drying machine, chili dry washing machine, chili crusher, chili metal remove machine, chili seeds remove machine, chili stone remove machine and so on.
Send Us Inquiry to Get Quotation
---