New Generator Stainless Steel Shell Chili Powder Grinder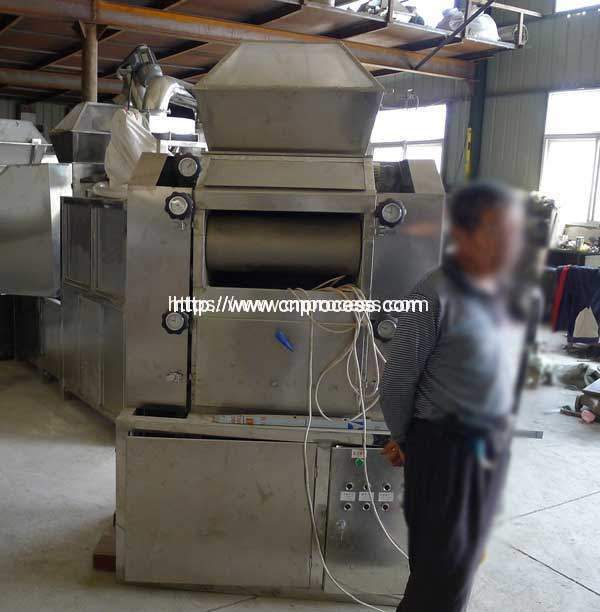 New Generator Stainless Steel Shell Chili Powder Grinder is widely applied to the dehydrated ginger, garlic, chili peppers,
coriander and Chinese wild peppers. Roller material: alloy steel (nickel, Cr)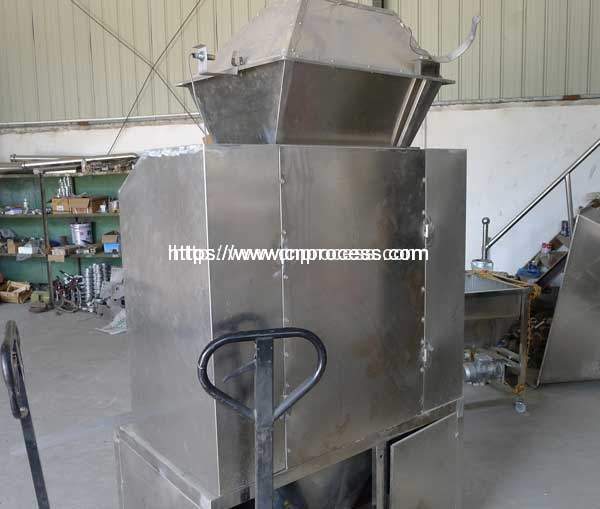 Advantage of New Type Chili Powder Grinder
Automatic tighten and loosen roller button, make sure the roller is parallel.
Roller distance indicator.
Full stainless steel cover.
Automatic fan suck cleaning.
Long roller 60cm( old roller 50cm).
This grinder has larger capacity.
Working Principle
The 2 pairs of 60cm rollers will press and shear to the raw materials, which will get to the final powder goal. The materials discharged from the rollers will enter to the prolonged cylinder to sift. The qualified mesh powder will be packed, and the unqualified powder will be sent to the roller again by the auger automatically.
Company Profile
Romiter Group is professional food processing machine supplier from China. Romiter Group is committed to food grindering and milling machine. Romiter can provide various chili processing machine for customer, include chili powder grinder, chilies powder production line, chili stem cutting machine, chili drying machine, chili dry washing machine, chili crusher, chili metal remove machine, chili seeds remove machine, chili stone remove machine and so on.
Send Us Inquiry to Get Quotation