Onion Powder Grinding Machine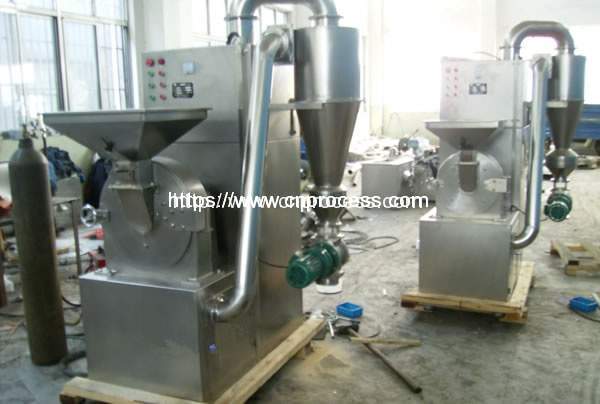 Sliced onion into the hopper, grinder inside the wind automatically to expect , then the crushed slice into the grading sieve grading, sizing screen mesh, only a very fine garlic powder by the particles re-enter the grinder to smash . The body material is carbon steel and material contact part is Galvanized sheet, suitable for food grade material processing.
Components:
This Onion powder grinding set
include feeding hopper, cyclone discharger, air blower, grade sieving
machine, powder collecting platform, tooth claw grinder,pipes.
Specification
Power: 10.7Kw
Space: 4*2*3m
Capacity:150-200Kg/h
Can design and customize large, middle, and small type machine set according to customers' requirements.
Company Profile
Romiter Group is professional food processing machine supplier from China. Romiter Group is committed to food grindering and milling machine. Romiter can provide various chili processing machine for customer, include chili powder grinder, chilies powder production line, chili stem cutting machine, chili drying machine, chili dry washing machine, chili crusher, chili metal remove machine, chili seeds remove machine, chili stone remove machine and so on.
Send Us Inquiry to Get Quotation