Peanut Powder Grinding Machine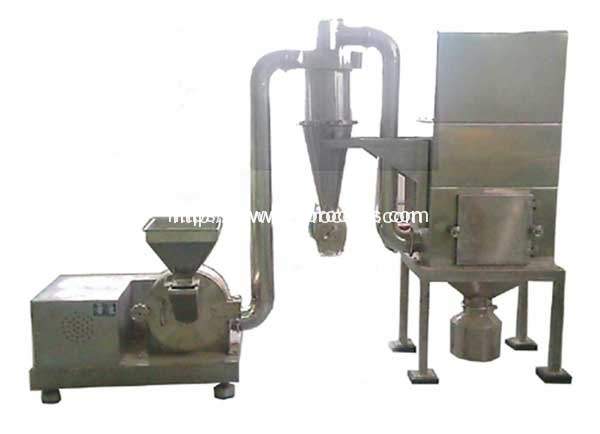 Peanut Powder Grinding Machine is widely used for material grinding in the industries of chemical, pharmaceutics and foodstuff, etc.
Advanage Feature
Peanut Powder Grinding Machine consists of main motor, auxiliary motor and electric cabinet, and it has the features of air separation, no sieve or mesh, equality of granule size, and continuous processing, etc. Currently, the machine has reached the international advanced level.
Working Principle
The raw material is sent to grinding chamber through hopper and screw conveyer, and then pulverized by high speed rotary blades. With the negative pressure, the materials are transported into cyclone separator and ejected from air seal machinery. The dust is filtered by dust collector. There is no dust flying around during productive process.