Stainless Steel Ribbon Blender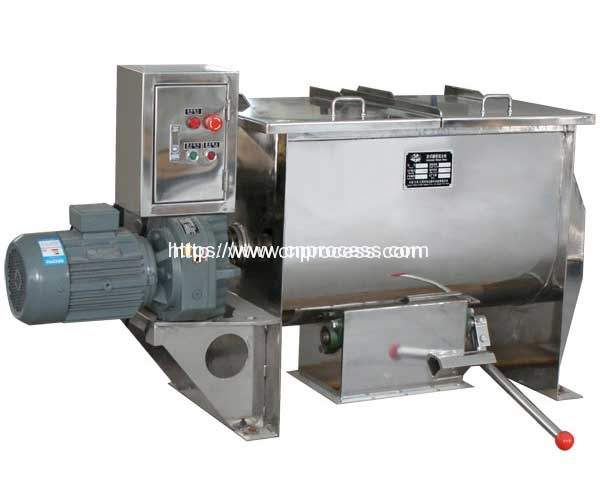 This machine is a pioneer product researched and a new high-efficiency mixer. It is widely used in the solid-solid (powder material) and solid-liquid (powder material & fluidity material) mixing in the field of chemical industry, pharmacy, foodstuff industry, etc.
Structure of Stainless Steel Ribbon Blender
It is mainly comprised of mixing barrel, spiral ribbon and driven parts. The spiral ribbon is made of two layers. That is, the inner ribbon makes the material move outwards, while the external ribbon makes the material move inwards which forms a good circulation of material. Ribbon moves so circumferentially that the mixer could achieve fine mixing efficiency in a very short time.
Specifciation
Model: RDH-0.5
Validity volume: 0.3M3
Capacity/BATCH: 100-150kg/batch
Blending Time: 5-10 minutes
RPM: 41
Power: 5.5Kw
Weight: 900Kg
Dimensions: 2670*780*1240mm
Company Profile
Romiter Group is professional food processing machine supplier from China. Romiter Group is committed to food grindering and milling machine. Romiter can provide various chili processing machine for customer, include chili powder grinder, chilies powder production line, chili stem cutting machine, chili drying machine, chili dry washing machine, chili crusher, chili metal remove machine, chili seeds remove machine, chili stone remove machine and so on.
Send Us Inquiry to Get Quotation