Chili Flakes Making Machine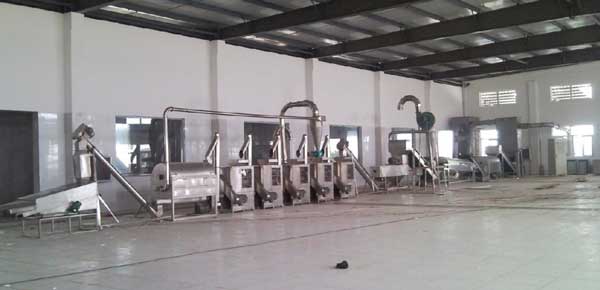 Chili Flakes Making Machine ( Chili Flakes Production Line) include chili air conveying system (chili stone removing machine, chili iron removing machine, air seal machine, chili unloader device), chili dry cleaning machine, chili seeding removing machine, chili flakes making machine, chili flakes screening machine and chili de-iron machine.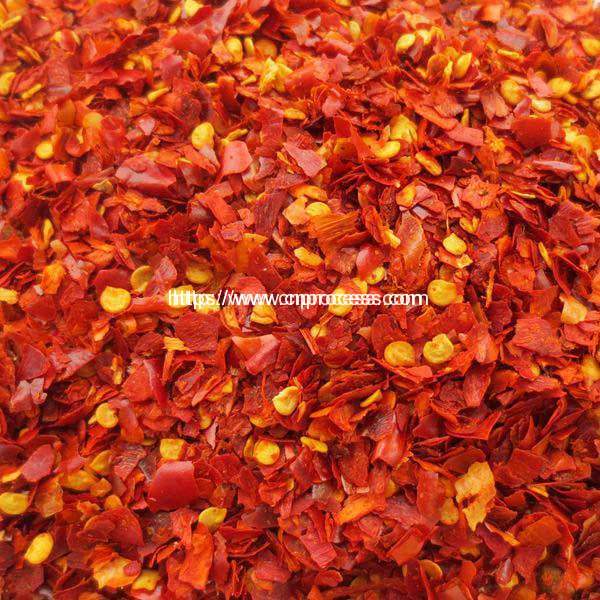 This line is special design for high quality requirement, which can get same size and without seeds chili flakes. Chili Flakes Making Machine is composed by five sets chili flakes roller making machine. The capacity can reach 500kg per hour.
Equipment List of 500kgh Chili Flakes Production Line
Item
Name
1
Air Transport System
Pipe
2
Bend
3
Blast Fan
4
De-Stone Machine
5
De-Iron Machine
6
Air Seal Machinery
7
Discharge
8
Platform
9
Conveyor
10
Dry Washing Machine
11
Seed Removing Machine
12
Blender
13
Screw Feeding
14
Four Roller Chili Flake Grinder
15
Chili Flakes Recycling System
Pipe
16
Bend Pipe
17
Cyclone Separator
18
Air Seal Machine
19
Blast Fan
20
Blender Size Screen
21
De-iron Device
Four Roller Chili Flakes Making Machine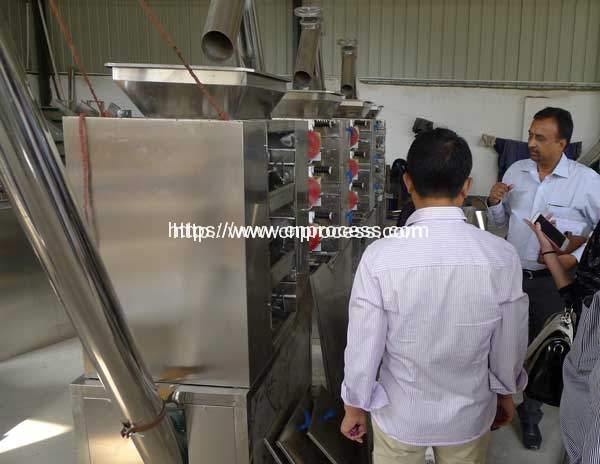 Company Profile
Romiter Group is professional food processing machine supplier from China. Romiter Group is committed to food grindering and milling machine. Romiter can provide various chili processing machine for customer, include chili powder grinder, chilies powder production line, chili stem cutting machine, chili drying machine, chili dry washing machine, chili crusher, chili metal remove machine, chili seeds remove machine, chili stone remove machine and so on.
Send Us Inquiry to Get Quotation