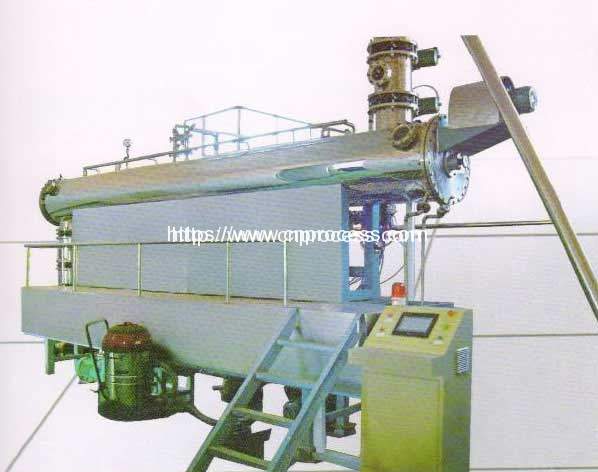 During the processing, the temperature should be increased to 142 centigrade. Then we will send the material to the feeding port. The self-cleaning rotary valve will send the material into the autoclave and make sure there is no leakage of steam. Then screw feeder in the autoclave will send the material forward. After sterilization, the material will get out of the autoclave through self-cleaning rotary valve. Then the coil exchange heat with the steam, the material will be dry.
The whole process is closed, so there is no secondary pollution during the process.
Working Video
Company Profile
Romiter Group is professional food processing machine supplier from China. Romiter Group is committed to food grindering and milling machine. Romiter can provide various chili processing machine for customer, include chili powder grinder, chilies powder production line, chili stem cutting machine, chili drying machine, chili dry washing machine, chili crusher, chili metal remove machine, chili seeds remove machine, chili stone remove machine and so on.
Send Us Inquiry to Get Quotation