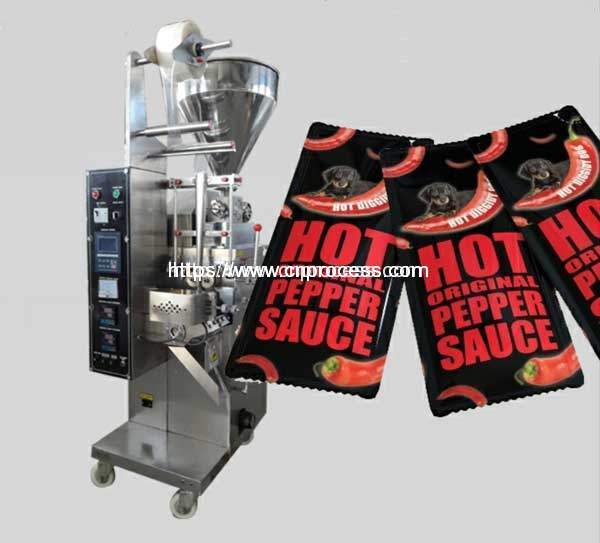 Pepper Sauce Packing Machine can be used for pepper sauce,pack jam,honey,liquid shampoo,bean paste, beef paste. Pepper Sauce Packing Machine adopt computer control system. bag making, weighing, sealing, print time and code, counting can be complete automatically. According to customer's requirement, we can make it as three side sealing, four side sealing, pillow type packing.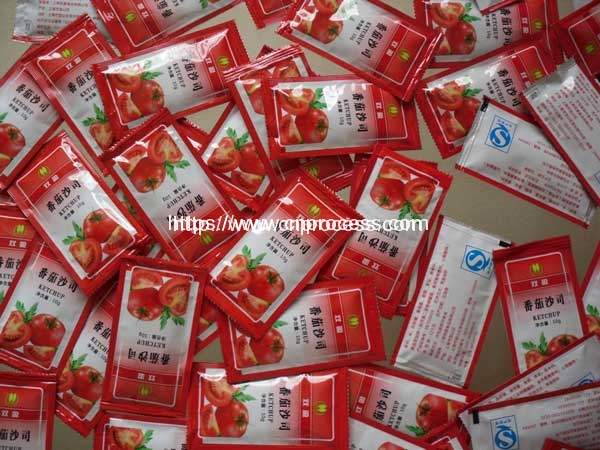 Advantage Feature of Pepper Sauce Packing Machine
Automatic liquid quantitative packing machine  is made of stainless steel materials, and can prevent the corrosion of equipment for production of the product.
Automatic liquid quantitative packing machine is equipped with high balance or selfpriming pump quantitative filling, you can set the capacity of filling,  high precision of packing, saving raw materials.
Automatic liquid quantitative packing machine can automatically complete measuring,filling,counting, printing (need to match code printer) cycle operation; Stable performance,easy to adjust and ration is adjustable.
Photoelectric tracking device installed, the products in a production date when ribbon printing and edge sealing, back sealing, can realize accurate positioning.
In the liquid packaging, using polyethylene material film as packing material to package the products in a quantitative, plasticity, and conducive to protect the environment.
Automatic liquid quantitative packing machine is an integration of advanced technolog a high degree of automation equipment, the quality is reliable, stable performance,simple operation, low cost, on the basis of will be continuously improve enterprise management efficiency of the optimal choice.
Specification

of Pepper Sauce Packing Machine
Model:RLP-500LC
Bag Length Range:50-150mm
Bag Width Range:25-120mm
Packing Material Width:60-240mm
Bag Volume:5-100ml
Packing Speed:30-60bags/min
Power:1.6kw
Compressed Air Source:0.65mpa
Air Consumption:150l/min
Outline Dimension:760*1380*1700mm
Total Weight:300kg
Send Us Inquiry to Get Quotation