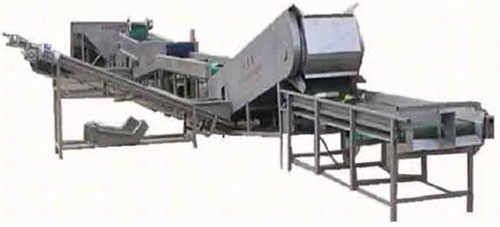 Description:
---
Potato dry washing clean and grading production line is used to processing fresh potato. It can romove the earth and other dirty of the potato and grade the potato according to the size or weight for the following processing.
Main Equipment List
---
1. Chain Hoist Plate with Hopper
We make this equipment under customer's special requirement. Its conveyor is made of high-quality stainless steel chain hoist. Customer can choose mesh size or without mesh. This machine is durable and with gorgeous appearance and sutiable for conveying heavy or large material.
Capacity: 1-5T/H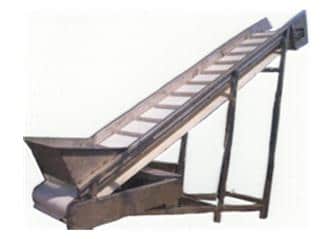 2. Brush type potato grader
Brush type potato grade is a machine combine the function of clean the potato and remove very small potato or other dirty. After several years update, it has been a advanced clean and grader machine for potato processing. The distance between the brush is adjustable. So customer can remove setting size potato. Capacity per day reach 120t

3. Potato dry washing machine
Potato dry washing machine is our new potato processing machine. It adopt special brush which is soft with hard brush inside. This designs make it possible for continuous cleaning the potato without water. Potato dry washing machine can clean fresh potato, long time storage potato and don't damage the potato skin and remove the earth. It also allow work to select the bad potato in the platform. If we add shower pipe on the washing machine, it can also be water washing type. So this machine is water washing and dry washing adjustable potato cleaning machine.. it has been exported to many country.

Specification:
Outline Dimension: 5850×850×1050mm
Capacity:5000-6000kg/h
Power:2.6kw   
Weight:1500kg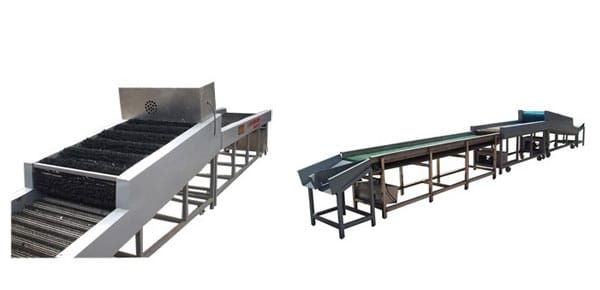 4. Selection Conveyor
We can make the machine in various size according to client requirement.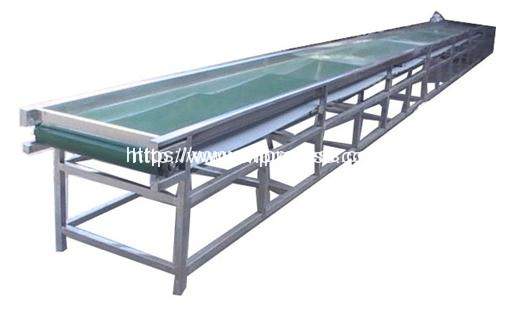 Potato grader machine is our new product for potato processing. Now we have three type machine, they can grade according to three weight:150g, 200g, 250g . Power consumption: 1.5kw. sorting ratio reach 95%. Daily production capacity; 80t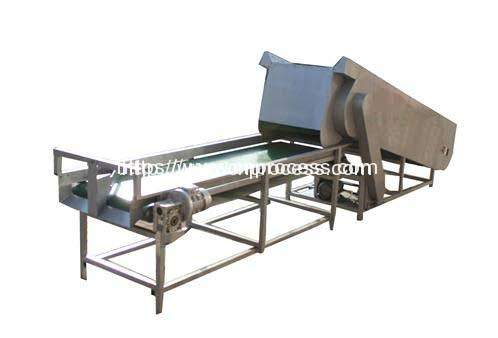 Send Us Inquiry to Get Quotation
---